Catches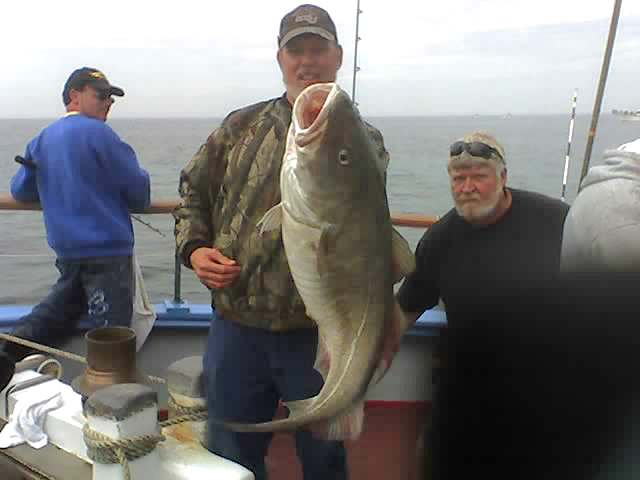 Ted Tyler with a 45 lb. cod caught on a custom Lamiglas GSB1201M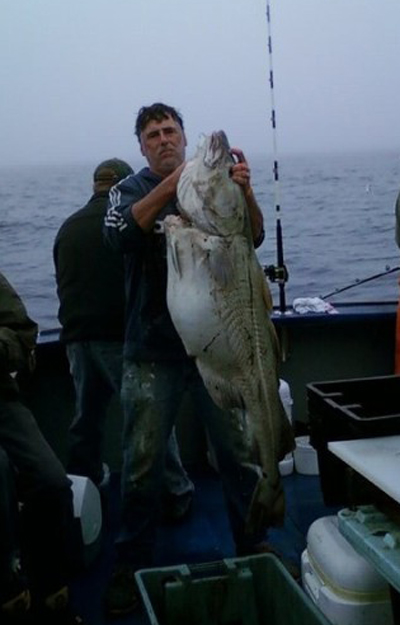 Captain Ralph McDonald with a 60lb. plus (maybe 70) cod on a custom acid wrapped Lamiglas SB1215M blank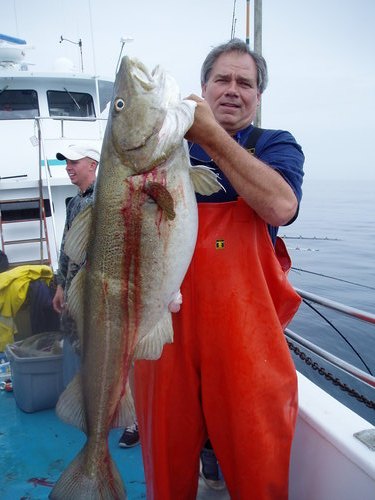 Dan Kuftack with a 54 lb. cod caught on a custom Lamiglas SB1213M blank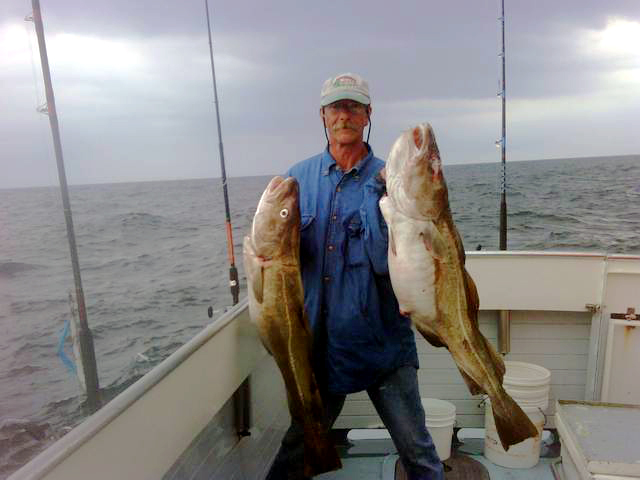 Randy LaValley with a 37 lb cod caught on a custom 8' E-Glass jigging stick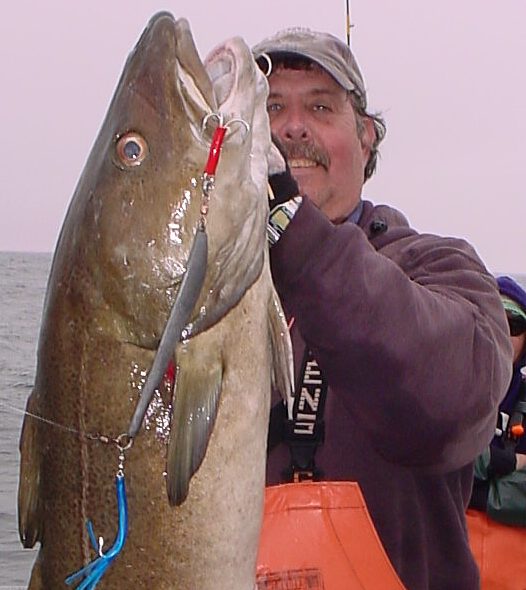 Photo by Tim Tower
Dennis "Mr. Lavjigs" LaValley with a 50lb. cod caught on a custom Seeker 775-8 blank.
Mike Cygan with a 35lb. cod on a custom Lamiglas CGBT96XH blank.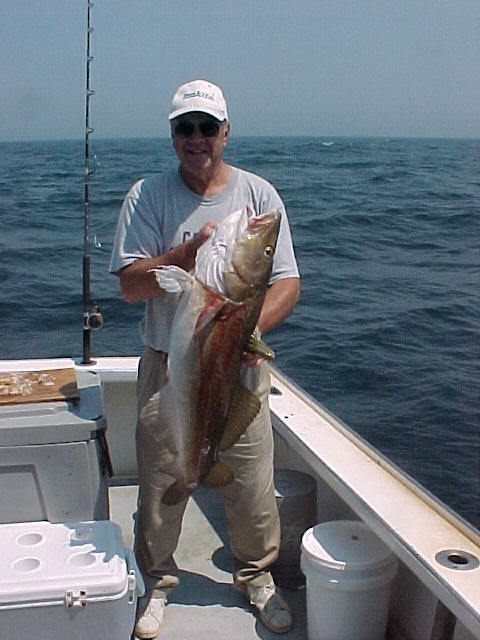 Dick Gilbert with a 30 lb. cod on a custom GatorGlass GGT90XH
Kevin Ham's halibut caught on a custom Lamiglas SB1213M blank
This is a file of someone abusing a Striper rod
on a 200# plus Yellowfin Tuna. I'm told that they did land the
fish and the rod didn't break but it did catch multiple tuna that day.
As soon as I get a picture of the fish on I'll post!
http://www.youtube.com/watch?v=3Llqnbr47rY
Captain Ralph MacDonald's 800lb + bluefin tuna caught on a TCR custom "Bacardi Rod" rebuild
Please send me any pictures of what you've caught and I'll post them here.
Thank You all,
Dave